Doctors & Staff
Meet the experienced and friendly doctors who make Summit Eye Clinic the leading provider of eye care in Oconomowoc.
Dana S. McGuire, OD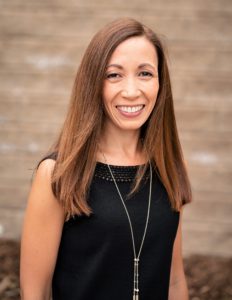 Dr. Dana McGuire, nee Eng, was born and raised in the Lake Country area.  After graduating Magna Cum Laude from the University of Wisconsin – Green Bay, she moved to Bloomington, Indiana to attend Indiana University School of Optometry. During her professional training she served as an Assistant Instructor for several courses and was awarded the prestigious Silver Medal from the Beta Sigma Kappa International Optometric Honor Society. She graduated first in her class, with Highest Honors, in 2006.  She is a member of the American and Wisconsin Optometric Associations.  Dr. McGuire served patients in several offices in Pewaukee and West Allis, Wisconsin before joining Summit Eye Clinic in 2015.  In 2019, Dr. McGuire became the new owner of Summit Eye Clinic taking over the reins from Dr. Prestash who retired in 2020.
Dr. McGuire was voted #1 Eye Care Practitioner in Lake Country Family Fun's 2020 guide of top healthcare providers in Lake Country. While providing exceptional eye care is a must, Dr. McGuire also believes excellent patient communication and education are equally important. "I strive to make sure my patients understand their condition so they can be active participants in their eye and health care." Dr. McGuire enjoys seeing patients of all ages for routine care and contact lens fits, as well as, treating ocular diseases.
Dr. McGuire met her husband, Ryan, while in high school and they were married in 2003. They currently reside in Hartland with their two middle school aged daughters, Aubrey and Kylie.  In her free time Dr. McGuire enjoys spending time with her family, reading, traveling, cycling, crocheting, and volunteering at her daughters' school.
Katharine J Denius, OD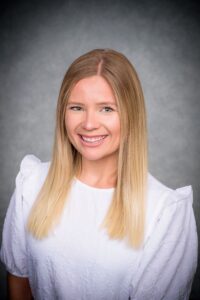 Dr. Katharine Denius grew up in a small town outside of the Western Suburbs of Chicago. She fondly remembers spending a lot of her summers visiting Wisconsin where she got to enjoy the outdoors and all the boating, tubing, fishing, and kayaking a young gal could hope for. As it became time to choose a place to make her home, Dr. Denius felt there was no better spot than the Greater Milwaukee area, joining Dr. McGuire at Summit Eye Clinic in 2022.
Dr. Denius got her degree in Biological Sciences from Northern Illinois University with minors in Chemistry and Psychology. She first became interested in contributing to patients' ocular health during her undergraduate research project focusing on sustained drug delivery systems for patients with macular degeneration. Her passion continued to grow as she began to serve patients from her community working as an optometric technician at a local private practice.
She then attended the University of Alabama Birmingham School of Optometry, where she graduated with honors. During her professional training Dr. Denius was very active in various Optometric service organizations; attending multiple Remote Area Medical trips where she provided eye exams to communities and patients in underserved areas.
Dr. Denius has a diverse background when it comes to her training. She spent time working with veterans at the Birmingham VA; it was there that she developed her passion for working with patients with Low Vision conditions. Later she had the opportunity to work at the Alabama Institute for the Deaf and Blind where she expanded her knowledge and understanding of how to best serve the low vision community. Dr. Denius was awarded the Optelec Low Vision Award from her Optometry School, an honor given to only one student per class.
Dr. Denius also completed extensive training on the treatment of glaucoma and specialty contact lenses while on a rotation in Louisville, Kentucky. The rest of her training was at an Optometry/Ophthalmology group practice, making Dr. Denius very capable and comfortable in the pre- and post-op management of surgical cases.
Although Dr. Denius does enjoy working with patients of all ages, she truly treasures her time working with kids. The Pediatric program at the UAB School of Optometry prepared her extremely well to handle any visual concerns parents may have for their littles.
When she isn't in clinic, Dr. Denius enjoys running, hiking and taking her dog, Maddox, for walks around the Milwaukee area. She also enjoys playing violin and spending time exploring new restaurants with her friends!